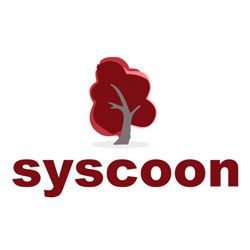 Syscoon financial package
This module optimizes your Odoo system for German accounting. Besides an updated SKR03 / SKR04 chart of accounts you can also select the industry chart of accounts.
Furthermore customer and vendor numbers are generated automatically.
Export your debtors, creditors as well as the purchase and sales data into a DATEV compatible format.

Module is available for version 10/12

Für Version: In der Regel ab Odoo 14 oder höher 
Modulpreise auf Anfrage
Der Preis richtet sich nach der Anzahl der Benutzer. Unser Vertrieb unterbreitet Ihnen gerne ein individuelles Angebot.
The interface to your tax consultant

Export of accounts receivable, accounts payable and journals


With our package you will get an improved German chart of accounts for SKR03 or SKR04. Alternatively, an industrial chart of accounts is also available.


Export of debtors & creditors:


Export all accounts receivable (customers) and accounts payable (suppliers) in a DATEV-compatible format.

Export of journals:


Export all purchase and sales items and credit notes in a DATEV-compatible format


MultiCompany is also supported!




Limitations to be considered for accounting with Odoo CE 10 or higher

Our recommendation is that from Odoo CE Version 10 or higher the generated outgoing invoices and the postings of the incoming goods inspection are exported via the DATEV Export Fibus interface into a DATEV-compatible program. All further postings are then carried out here.

If the bookkeeping should nevertheless be carried out completely in Odoo CE Version 10 or higher, the following restrictions must be considered in any case.

In general:


Regarding the use of the DATEV interface Financial Accounting of Odoo CE Version 10 or higher, certain requirements must be met which are specified by the DATEV interface.

Any other accounting program that can process accounting data in the form output by the DATEV interface can also be used.

Basically, you should follow the corresponding account specifications of DATEV. These can be taken from the original DATEV charts of accounts and descriptions. You can obtain this information directly from DATEV or from your tax consultant. Info bei Datev

In the following you will find specifications which must be adhered to in the accounting of Odoo CE Version 10 or higher to ensure a correct DATEV export:


Basic specifications:


Generally, subledger accounts must be 1 digit larger than G/L accounts.


The example shows the smallest (minimum) G/L account setting and the largest (maximum) G/L account setting.

Example:

min. G/L accounts 4-digit / personal accounts 5-digit


max. G/L accounts 8-digit / personal accounts 9-digit

To ensure that the postings are transferred correctly, the correct posting keys according to the DATEV standard must be set in the tax records.
Furthermore, the corresponding tax rate must be set for all DATEV automatic accounts and the checkbox "DATEV automatic account" must be activated.
The following special characters may be used in the document number fields and text fields Possible characters are a-z, A-Z, the special characters $%&*+-/ and the digits 0-9. Tax rates deviating from the DATEV standard cannot be used.
Direct, manual posting of tax-liable postings is not recommended, since this can lead to difficulties when posting taxes.
2. direct posting to collective accounts (e.g. 1400 trade receivables / 1600 trade payables) is not allowed It must always be posted to a personal account.
You may not post directly to sales tax accounts.
An over- or underpayment of incoming or outgoing invoices (cash discount, dunning charges) can only be correctly posted via the bank clearing manager.

Example:

Customer pays the reminder fees of 5.00 EUR for a reminded invoice.

OP must be balanced with EUR 1,000.00


the remaining 5.00 EUR must be transferred in a further posting line - e.g. bank to income

Reminder fees - to be written off.

Example:

Reminder fees - to be written off.

OP must be compensated with EUR 970,00


a second posting line with 30.00 EUR incl. tax rate must be added

5. accounts that are subject to sales tax according to DATEV may not be booked with input tax. Accounts that are subject to input tax according to DATEV may not be posted with sales tax.
6. no KORE data (cost center, cost object) is exported or transferred. If it is necessary, however, this can be set via individual programming.
7. in Odoo CE version 12 or higher there are only rudimentary evaluation options for accounting. For example, it is not possible to create a totals and balance list, a business evaluation or an advance return for sales tax. These evaluations must be carried out through the external accounting program. The list does not claim to be complete.
Changes made by DATEV eG are not automatically notified to us. Likewise, there is no explicit listing of DATEV.

Equitania Software GmHH
Pforzheim, im November 2020
The optimal supplements to the financial package:
syscoon DATEV ASCII Import
This module allows you to import transactions from DATEV. Necessary if you want to import payroll entries or make a payment comparison of invoices in Odoo.

syscoon DATEV XML Export
This module creates XML exports that can be imported into DATEV. (invoice data export with document image, i.e. PDF) where a ZIP file is created instead of a CSV. This is only possible for incoming and outgoing invoices.

Weitere Informationen direkt vom Hersteller

Optimal addition to our Datev modules
Starten Sie noch heute Ihre Anfrage zu unseren Paketen!

Unser Team wird Sie gerne beraten.