Sie sind auf der Suche nach einem ERP-System, mit dem Sie sofort loslegen können?
Allerdings möchten Sie nicht ein komplettes und häufig teures ERP-System kaufen, sondern es zu überschaubaren Kosten monatlich mieten? Und es soll auch auf Ihre Bedürfnisse anpassbar sein!

Kleine und mittelständische Unternehmen stehen bei der Entscheidung, wenn neue ERP Software angeschafft werden soll, vor der Investitions- oder Mietentscheidung.

ownERP bietet drei verschiedene Mietmodelle als Software as a Service mit unterschiedlichem Funktionsumfang an. Damit zahlen Sie nur, was Sie auch wirklich benötigten.
Da regelmäßige Updates und das Hosting für das ERP-System im Mietpreis enthalten sind, sparen Sie Zusatzkosten und benötigen kein weiteres technisches Know-how.

An ERP system at a low price with a wide range of functions - this is your ownERP
With the Software as a Service model we can offer you an ERP system for your business processes at manageable monthly costs:
ERP Software mit Betrieb in einem deutschen Rechenzentrum

Abhängig vom gewählten Paket stellen wir Ihnen unsere Module zur Verfügung, um Ihr ERP-System abzurunden

Inklusive automatischer Sicherung und Updates

Deutschsprachiger Odoo Support - zum Einstieg erhalten Sie unser Book for beginners kostenlos dazu (wichtige Tipps und Tricks zum Odoo ERP-System)

Keine aufwändige Einrichtung der ERP Software - sondern sofort starten

Umstieg in größeres Paket ist jederzeit möglich, ebenso Up- oder Downgrade der Benutzer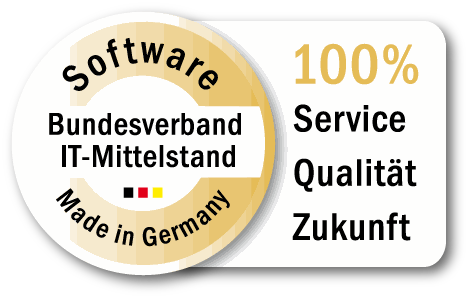 Software - Made in Germany
Service, quality and future, certified by the Federal Association for IT Medium-Sized Businesses for the ERP system ownERP. Our modules for ownERP are designed, developed and supported in Germany.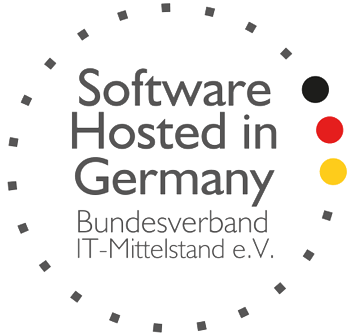 Software - Hosted in Germany
The Bundesverband IT-Mittelstand e.V. (Federal Association of IT Medium-Sized Enterprises) has awarded the ERP system ownERP and a certificate for Software Hosted in Germany. Our managed servers are operated exclusively in German data centers.