Are you looking for an ERP system that you can start using immediately?
However, you do not want to buy a complete and often expensive ERP system, but rather rent it monthly at manageable costs? And it should also be adaptable to your needs!
Small and medium-sized companies are faced with the decision of whether to invest or rent when purchasing new ERP software.

ownERP offers three different rental models as Software as a Service with different functionalities. This way you only pay for what you really need.
Since regular updates and hosting for the ERP system are included in the rental price, you save additional costs and do not need any further technical know-how.

An ERP system at a low price with a wide range of functions - this is your ownERP
With the Software as a Service model we can offer you an ERP system for your business processes at manageable monthly costs:
ERP software with operation in a German computer center

Depending on the selected package, we provide you with our modules to round off your ERP system

Automatic backup and updates included

German-speaking Odoo Support - to get started you will receive our Book for beginners free of charge (important tips and tricks for the Odoo ERP system)

No time-consuming setup of the ERP software - start immediately

Change to a larger package is possible at any time, as is user up- or downgrading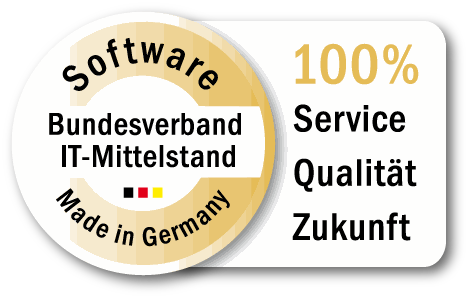 Software - Made in Germany
Service, quality and future, certified by the Federal Association for IT Medium-Sized Businesses for the ERP system ownERP. Our modules for ownERP are designed, developed and supported in Germany.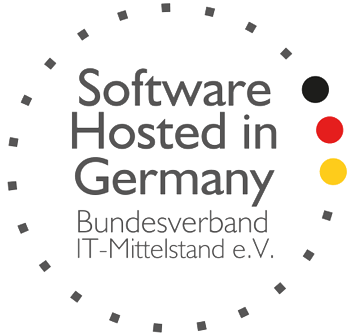 Software - Hosted in Germany
The Bundesverband IT-Mittelstand e.V. (Federal Association of IT Medium-Sized Enterprises) has awarded the ERP system ownERP and a certificate for Software Hosted in Germany. Our managed servers are operated exclusively in German data centers.