Service system migration
Data transfer for Odoo Enterprise or Community

As a rule, Odoo S.A. releases one new version per year. Although there is a beta in October, the final is usually released in December.
Odoo 16 – 2022

Odoo 15 – 2021

Odoo 14 – 2020

Odoo 13 – 2019

Odoo 12 – 2018

Odoo 11 – 2017

Odoo 10 – 2016
In general, you cannot simply convert a database from major release to major release, as Odoo prevents this through massive structural changes. From experience, however, you should wait 6-9 months until the software has reached the necessary level of maturity.
It is always necessary to migrate the modules to the new Odoo version first. For Odoo's own modules, this is done by Odoo. For Odoo Community modules, this can take 12 months or longer. Modules purchased via the Odoo Store usually have to be purchased for the respective version. Self-developed modules have to be migrated by yourself. Thereby a big effort lies in the porting of the print documents. That is why we use FastReports as print engine, so that the effort here is less.
Biggest jump from 10 to 11
With Odoo 11, the switch was made to Python 3, since Python version 2.7.x, which was used up to version 10, will no longer be maintained from 2020 and thus security gaps will also no longer be closed. The Python programming language has also been significantly expanded and improved. In addition, the supported database version PostgreSQL is supported in the newer Odoo versions. Currently there is the version PostgreSQL 13. In our Odoo projects with Odoo 13 we use PostgreSQL 12.x.
There are several ways to switch to a new major version.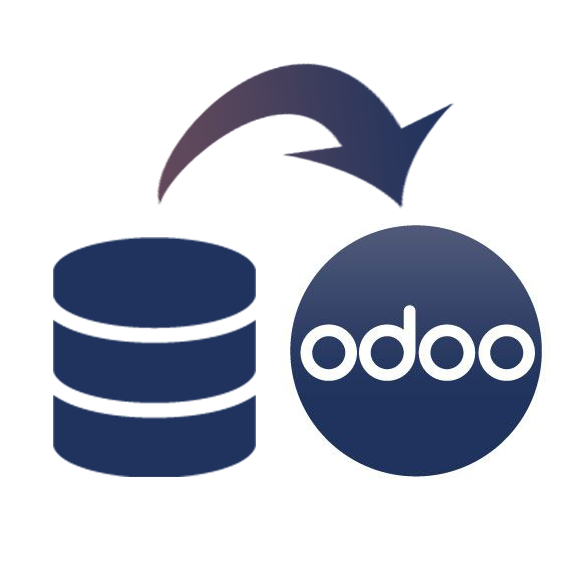 1) Odoo Enterprise Service
If you have an Enterprise contract, then you can have your database converted at no extra cost. For this, the database is uploaded to Odoo, the data is converted and can be loaded again later:
Benefits
Included in Enterprise

Also jumps over more odoo versions possible

Zeitaufwand von circa 1 Personentag
Disadvantages
technical understatement needed

No direct cleanup of old data
2) OCA Open Upgrade
Here you can convert the database from Odoo version to Odoo version. The database is available immediately after the conversion.
Benefits
Keine vertragliche Bindung zu Odoo S.A.
Disadvantages
technical understatement needed

Migration from Odoo to Odoo version in steps

Keine direkte Bereinigung der Altdaten

Kosten von circa 3-5 Personentagen
Budget planning
Egal welche Variante Sie erwägen: Sie sollten ein zeitliches und finanzielles Budget von mindestens 1-3 Personentagen einplanen. Darin ist die Modulportierung noch nicht eingerechnet. Bei Kunden mit Software-Pflegevertrag entstehen bei der Portierung der vom Software-Pflegevertrag abgedeckten ownERP Odoo Module keine zusätzlichen Kosten, solange Odoo keine Funktionalitäten von der Odoo sich geändert hat oder Funktionen von der Community Version in die Enterprise Version verschoben wurden.
Recommendation
If you are working on an Odoo version 10 or older, then you should migrate to a current Odoo version 12 / 13 as soon as possible. After that we recommend to migrate every 2 years, because the migration effort is not inconsiderable. So 11 to 13 or 12 to 14, but only when the Odoo version you want to switch to has been released for at least 6 months and also all OCA modules you need are ported as well. If you are coming from 10 or older, then best to go straight to 13.
Stand: Dezember 2022